Page 86 - ElectriCar Magazine
P. 86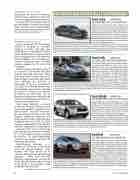 Tesla Model 3 continued from page 83 represented the future of motoring, with ferocious acceleration and novel as well as reliable autonomous features.
In early 2019 they announced that the Tesla Model 3 was the "Best Resale Value" award winner of all automobiles in the US market with a projected sixty- nine percent resale value.
Tesla Model S continued from page 43
Tesla recommends that the primary
method of charging be overnight charging at home, "just like your mobile phone". Tesla Model S vehicles come with the Mobile Connector, which allows charging at up to 40 amps and includes adapters for connecting to a variety of electricity sources. In North America, adapters for 120 volt or 240 volt outlets.
Tesla Destination charging network is a network of businesses that have installed Tesla Wall Connectors. These units are provided to the businesses by Tesla for free or at a heavily discounted price, although the business is responsible for the cost of electricity. As of 2017, over 5,000 businesses were participating in the program, and Tesla had plans to increase that number to 15,000 by the end of 2017. Not all destination chargers are available to the public, as some businesses limit them to customers or residents only.
Tesla began building a network of 480-volt charging stations, called Tesla Superchargers, to facilitate long- distance travel. As of 2017 there were 861 Supercharger stations, with 5,655 chargers operating worldwide and Tesla planned to have 10,000 chargers installed by the end of 2017. The Tesla network is usable only by Tesla vehicles, which are engineered for compatibility.
Along the West Coast corridor, the Superchargers's grid access is assisted by a solar carport system provided by SolarCity. All Tesla Supercharger stations were originally planned to be assisted by solar power.
Supercharging hardware is a standard on all vehicles sold by Tesla except the original Roadster. Tesla reported that ninty percent of its customers had opted for supercharging capability. There were over 620 operating Superchargers around the world. Elon Musk said, at the unveiling of the Model 3, that number would doubled by the end of 2017.
Tesla Model S continued on page 85
Toyota Camry MSRP $28,250
2.5L, 8.8kWh, 208HPc, MPGe 51/53, NAe, Wt 3,472
The 2020 Toyota Camry Hybrid sedan is offered in sub- models including; LE 4dr Sedan, 2.5L 4cyl, XLE 4dr, 2.5L 4cyl,andSE4dr,2.5L4cyl. TheCamryHybridmodelsare available with a 2.5 L-liter hybrid engine, with output up to 208hp,dependingonenginetype. The2020ToyotaCamry Hybrid comes with front wheel drive with continuously varia- ble-speedautomatictransmission. Allthreehavemostlythe same hybrid components with the exception of the battery.v A LithiumIon battery is in the base model and the upper trims have a nickel-metal-hydride battery.
With the 2020 Camry Hybrid, the most fuel-efficient trim level is the base LE. Redesigned last year, the Camry Hybrid is full ofmoderntouches,includingapowertrainthatnowdominatestheclassforfueleconomy. EPAfueleconomyestimatesfor the Camry Hybrid are as high as 52 mpg combined, a number previously reserved for small hatchbacks such as the Toyota Prius. And while the Camry Hybrid certainly isn't a sports car, its acceleration might surprise you. In our tests, the Hybrid zipped from 0 to 60 mph in 7.5 seconds, which is quicker than the standard gasoline-only Camry.
Toyota Corolla MSRP 18,700
1.8L, 7.2kWh, 132HPc, MPGe 28/36, NAe, Wt 2,888
The 2019 Toyota Camry Hybrid sedan is offered in submod- els including; LE 4dr Sedan, 2.5L 4cyl, XLE 4dr, 2.5L 4cyl, andSE4dr,2.5L4cyl. TheCamryHybridmodelsareavail- able with a 2.5 L-liter hybrid engine, with output up to 208hp, dependingonenginetype. The2019ToyotaCamryHybrid comes with front wheel drive with continuously variable- speed automatic transmission. All three have mostly the same hybrid components with the exception of the battery.v A LithiumIon battery is in the base model and the upper trims have a nickel-metal-hydride battery. The Hybrid,
which is the least powerful of the model line, uses its electric motor to help with initial acceleration. That instant torque helps improve overall driveability while at the same time delivering eye-popping fuel economy. If you want Prius fuel economy in a more conventional package, this model is for you. The hybrid model looks virtually identical to a non-hybrid Corolla sedan, but under the skin it features the familiar Toyota Hybrid Synergy Drive system, which works with a 1.8-liter Atkinson-cycle four-cylinder engine to drive the front wheels.
Toyota Hylander MSRP $37,320
3.5L, 288VNMH, 306HPc, MPGe 29/27, NAe, Wt 4,200
All hybrid Highlanders uses the same powertrain: a 3.5-liter V6 engine and three electric motors. Together, they produce 306 horsepower. It's paired with an electronically controlled continuously variable transmission, a type of automatic. This hybrid powertrain is strong enough to tackle most driving situations. Even when loaded, this SUV still accelerates swiftly. Passing on the highway poses little challenge.
The base Highlander Hybrid gets an EPA-estimated 29 mpg in the city and 27 mpg on the highway. That leads the class in fuel efficiency, but the Highlander Hybrid is the sole hybrid
midsize SUV. With its V6 engine, the nonhybrid Highlander gets an EPA-estimated 20 mpg in the city and 27 mpg on the highway. TheToyotaHighlanderHybridhasapotenthybridpowertrain,awell-designedcabin,andasmoothride. Aton ofsafetyfeaturesalsocomestandard. There'salottolikeaboutthisSUV,butyoucangetmanyofthoseappealingtraits, minus the top-notch fuel efficiency for less money with the nonhybrid Toyota Highlander.
                  Toyota Rav4
  MSRP 28,745
2.5L, ?NMH, 219HPc, MPGe 41/37, NAe, Wt 3,700
 84
ElectriCar Magazine
The new Rav4 hybrid is powered by a 2.5-liter four-cylinder unitproducing176hp. Thatengineismatedtoanelectric motor sending 118hp to the front wheels and 54hp and 89 to the rear wheels for a combined system output of 219 hp, more than the last-gen hybrid's 194hp and the non-hybrid's 203hp. It'sgotstellarEPA-estimatedfueleconomyfigures of 41mpge in the city and 37mpge on the highway which is a huge benefit over the 25mpg city and 33mpg highway ratings of the standard RAV4. All-wheel drive is stand- ard with a rear-mounted electric motor moving the back
wheels, and the powertrain is a little more powerful than its gas-only sibling, with a combined system output of 219 horse- power. Working with a continuously variable transmission, the engine provides more than enough kick to get up to speed inasemi-quickfashion. Thebatterypackisanickel-metalhydrideunitlikebefore,andthetransmissionisanelectronically controlled with sequential shift modes. All RAV4 Hybrids will continue to have standard all-wheel drive. Eventhough the new RAV4 Hybrid makes more power, it saves more gas.